Ascanio Charter
Le nostre escursioni
Ascanio Charter accompanies you on various excursions between some of the most beautiful coasts of the Mediterranean Sea, Capri, Ischia, Positano, Nerano, rich in beaches, caves and inlets, where you can stop and enjoy the wonderful sea and breathtaking views. Sailing aboard our boat will be a truly unique experience, being able to choose from various experiences tailored to your needs, such as a tour of the island of Capri, Ischia, Procida or admiring the beautiful Amalfi Coast. These are just ideas. We will be happy to take you to other locations of your choice thanks to our charter service.
This tour will make you discover the Sorrentine Peninsula and the mesmerizing Amalfi Coast. Our trip starts in Sorrento, with a stop in Punta Campanella,
If you wish to spend a nice day, discovering a new, fantastic spot, you cannot miss Capri.
If you want to discover the beauties and the panoramas that the island of Ischia hides in every corner and admire them from a new perspective, there is nothing better than a tour of the island of Ischia by sea.
Nerano, on the wonderful Amalfi Coast, is a top-rated destination for the tourists that choose this area for their holidays.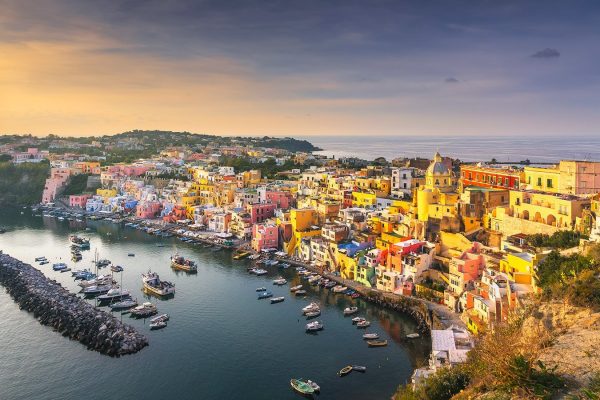 An excursion by sea is the best way to discover the small island of Procida, that has nothing to envy in terms of beauty to the two largest islands of the Gulf of Naples, Ischia and Capri.
Per maggiori informazioni
Ascanio Charter